Annie Rosenthal: Eating Coach
Occassionally I have the pleasure of working on websites that pose a different kind of challenge. These sites tend to be for people who want to help others through difficult situations. Typically they also have a very limited budget which means it becomes a excercise in how to achieve a lot with very little.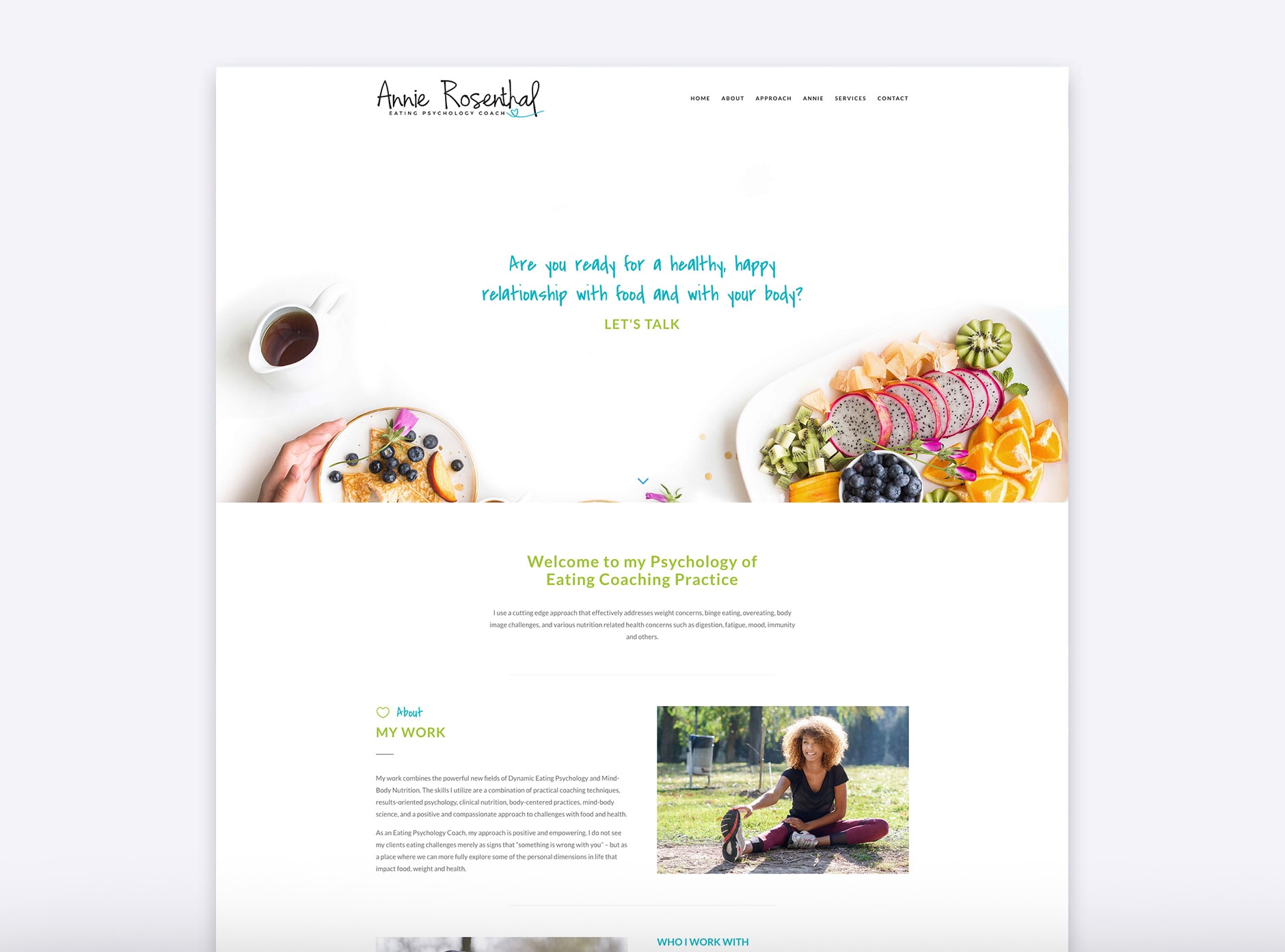 What Annie Was Looking For
Originally Annie intended to tweak her old website so that her new logo would fit correctly, but I felt like this would be a disservice to her new logo. It's not often that a beautiful logo can transform an old, tired-looking website so why not start fresh?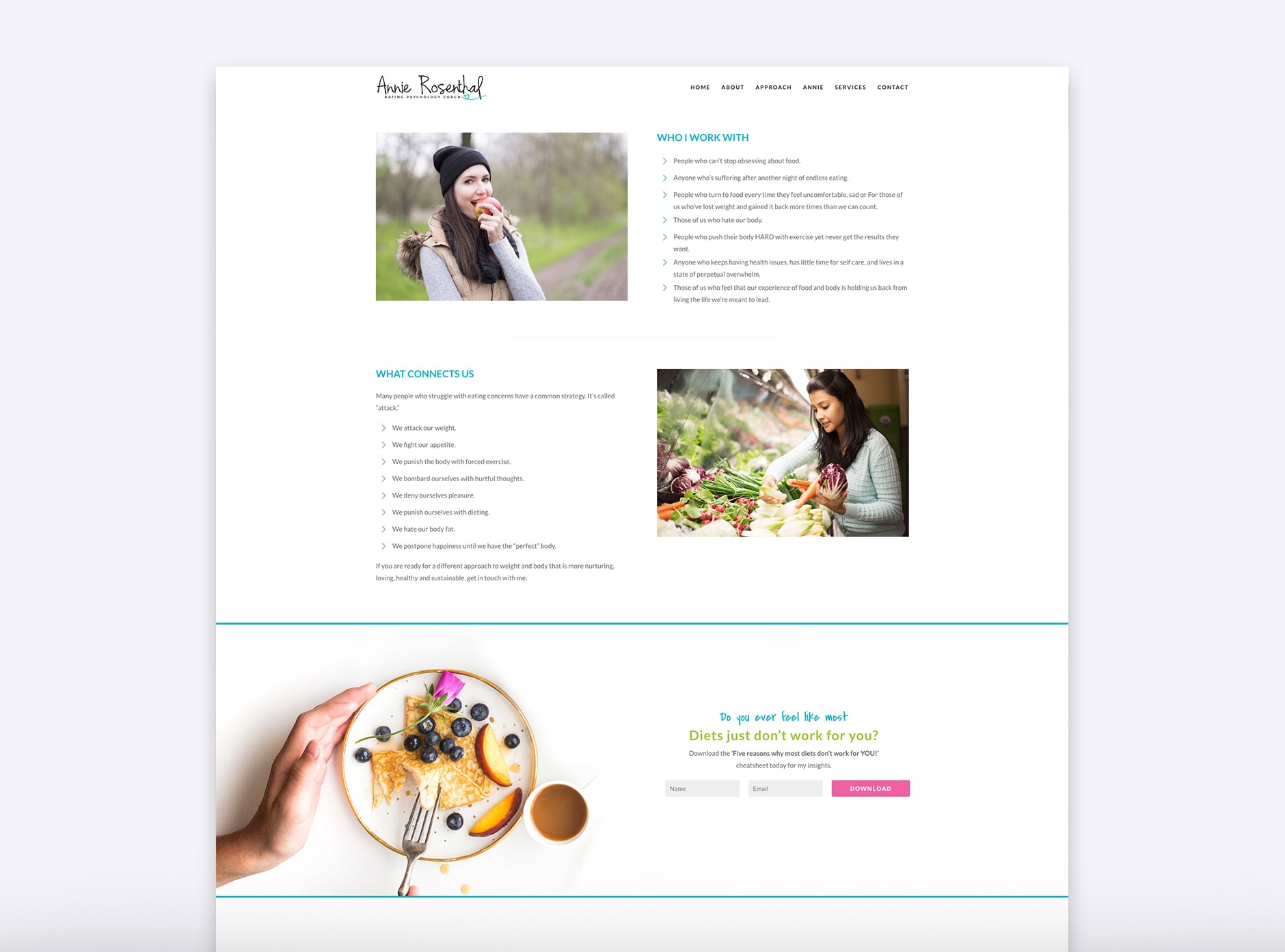 The old website had all the information that Annie's clients would need to know, but it just didn't flow very well. It looked outdated and was text-heavy.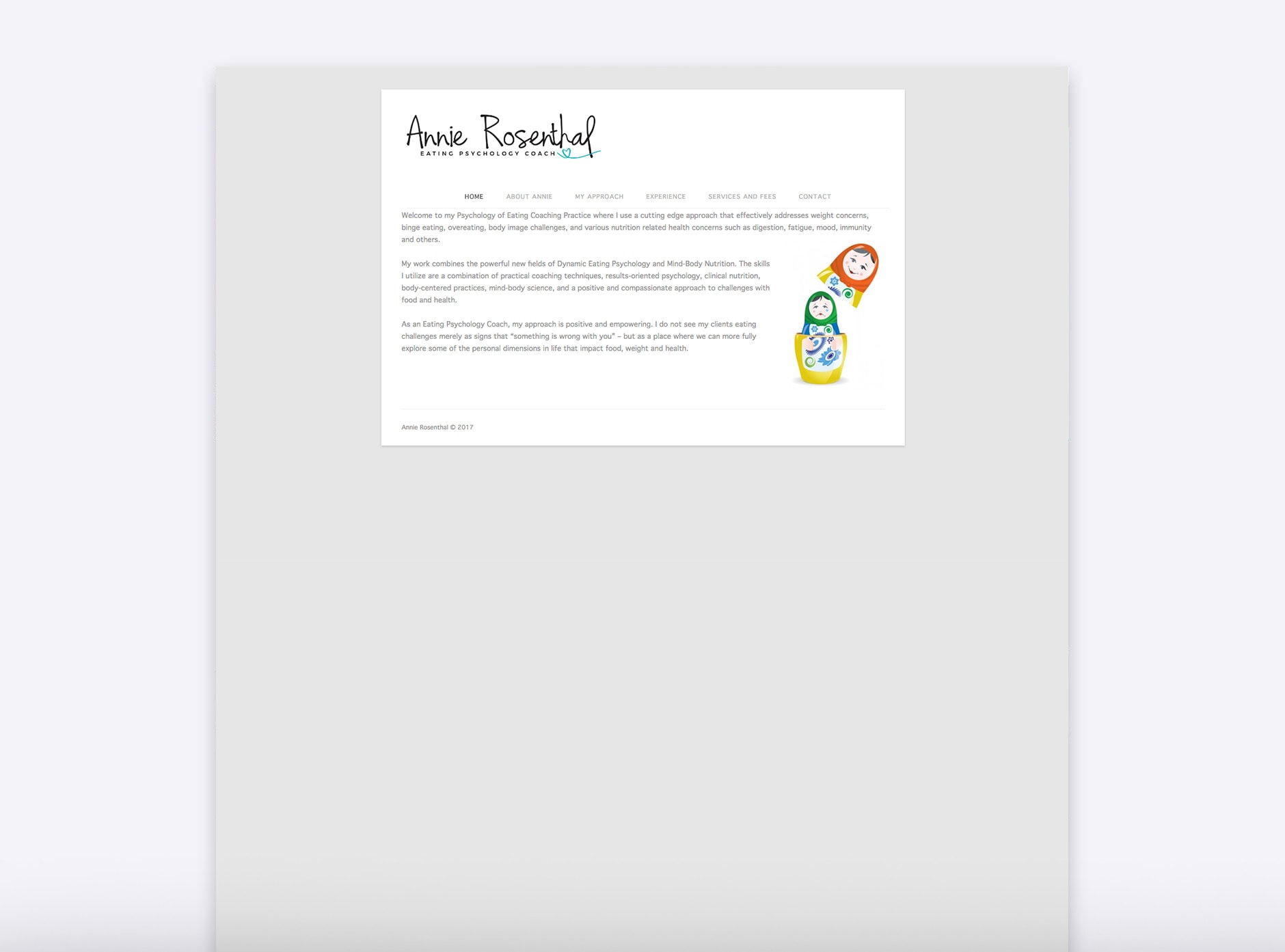 Her new website helps Annie's clients connect with her by introducing a clean, bright aesthetic that flows down the page. Visitors are introduced to Annie's unique way of dealing with the challenges her clients face in a simple, understandable way.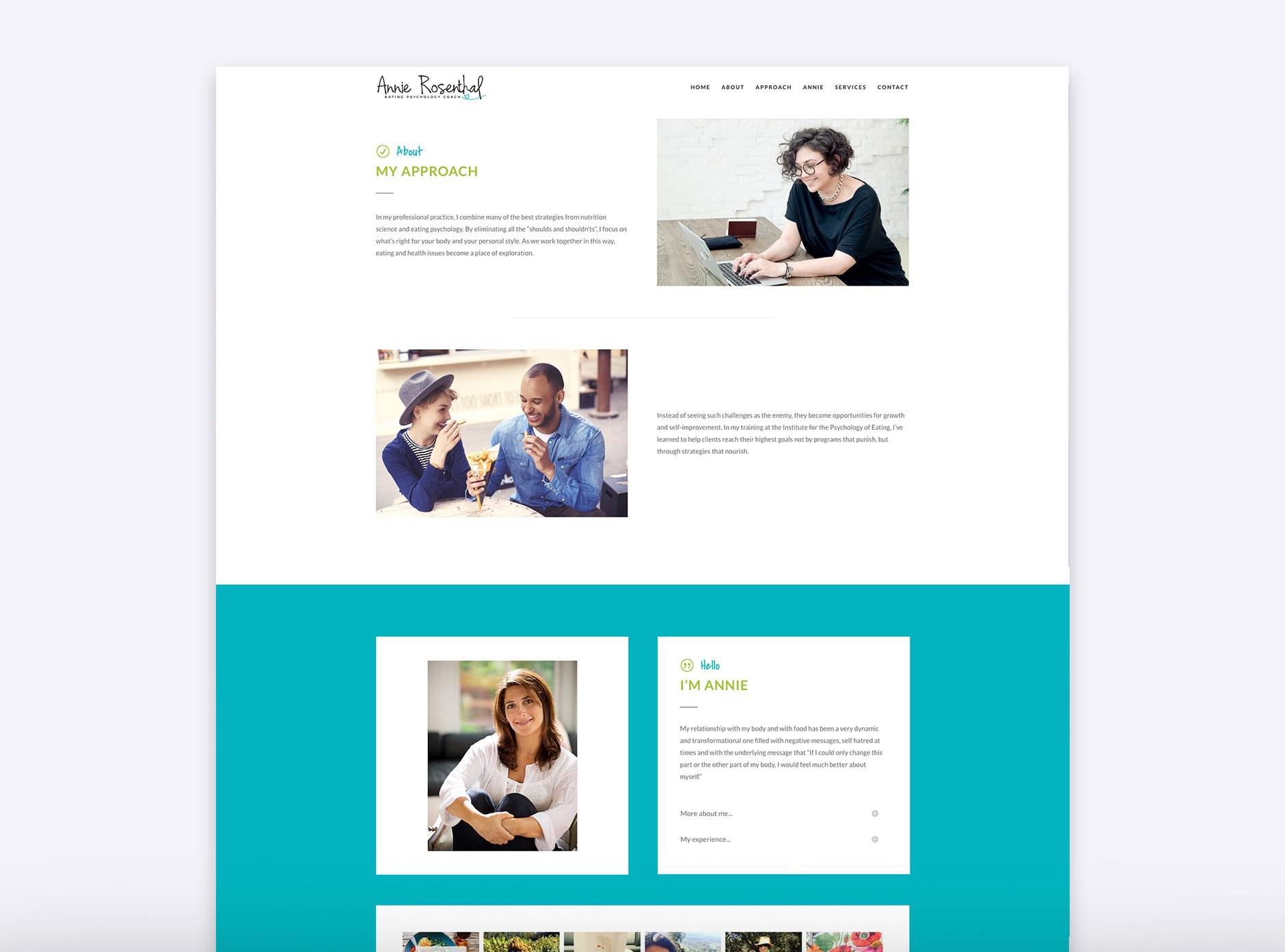 Brilliant New Branding
Annie already had a fresh, beautiful new logo designed by Caroline Okun of brainsarepretty.com. We took this as our starting point and ensured that the website and logo were made for each other. The result was a perfect alignment of brand and visual identity.
Images That Speak To You
We took Annie's words and thoughtfully combined them with beautiful images to illustrate her theme of hope and acceptance. The carefully curated photography aims to help others connect with Annie and the challenges she helps others face.
Pure & Simple
Annie's previous website consisted of several different pages, all of which had a very small amount of content. To improve the user experience we combined all of the content into a long-form one-page website which allowed Annie to tell her story uninterrupted.
Built To Last
Overhauling your existing website is a big decision, so it pays to be forward thinking. Built with the latest version of Divi, Annie's website is not only incredibly easy to edit and update but it will also receive many new features with each future update.