When Cynthia first approached me about her website she told me that she was 'happy with the way it looks (for the most part) but it doesn't work.' I find that this is a common problem and is often a result of the designer asking all the wrong questions.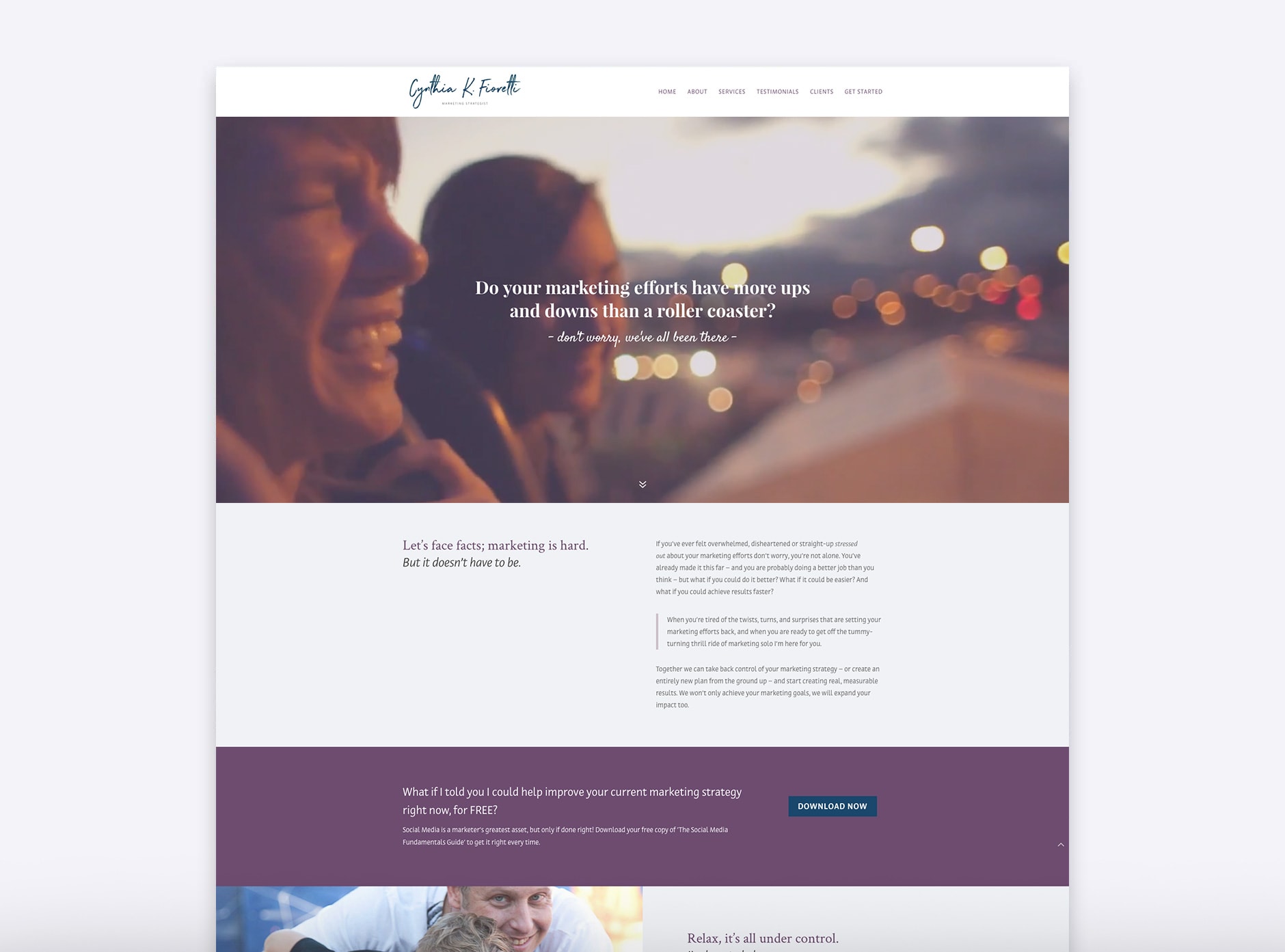 What Cynthia Was Looking For
It sounded like a simple misunderstanding; one that many people often have trouble with. Cynthia had asked for a new website, but what she really wanted was to share her story, speak of her value and attract new clients. There's no doubt that her website was better than what came before it, but oftentimes websites are created without considering the purpose of the site itself.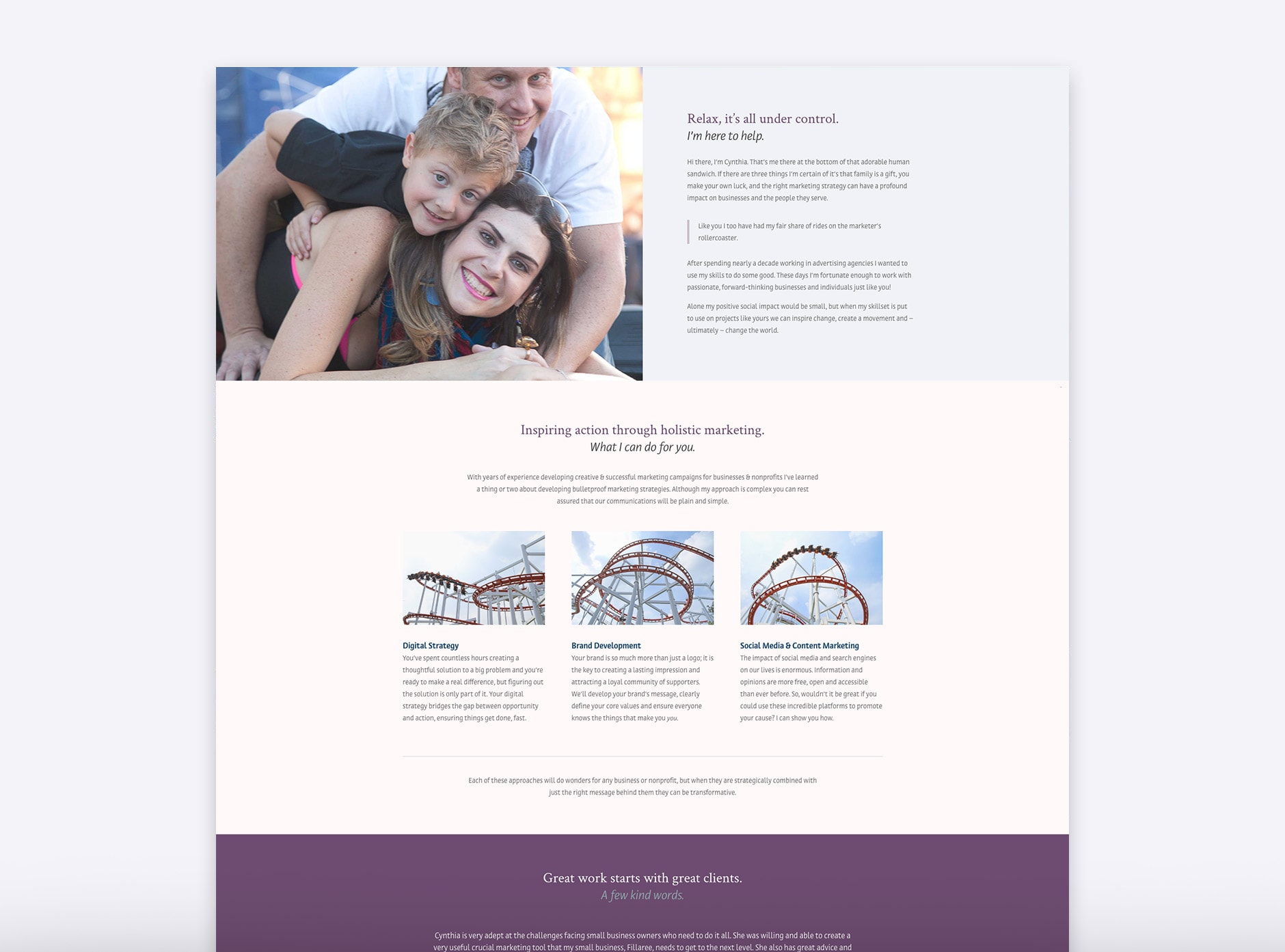 As a freelance Marketing Strategist Cynthia wanted her website to attract new clients by highlighting the services she offers. Her site was unwelcoming with sharp corners, a confusing design, and an intrusive email sign up form… all before we know anything about Cynthia or what she can do.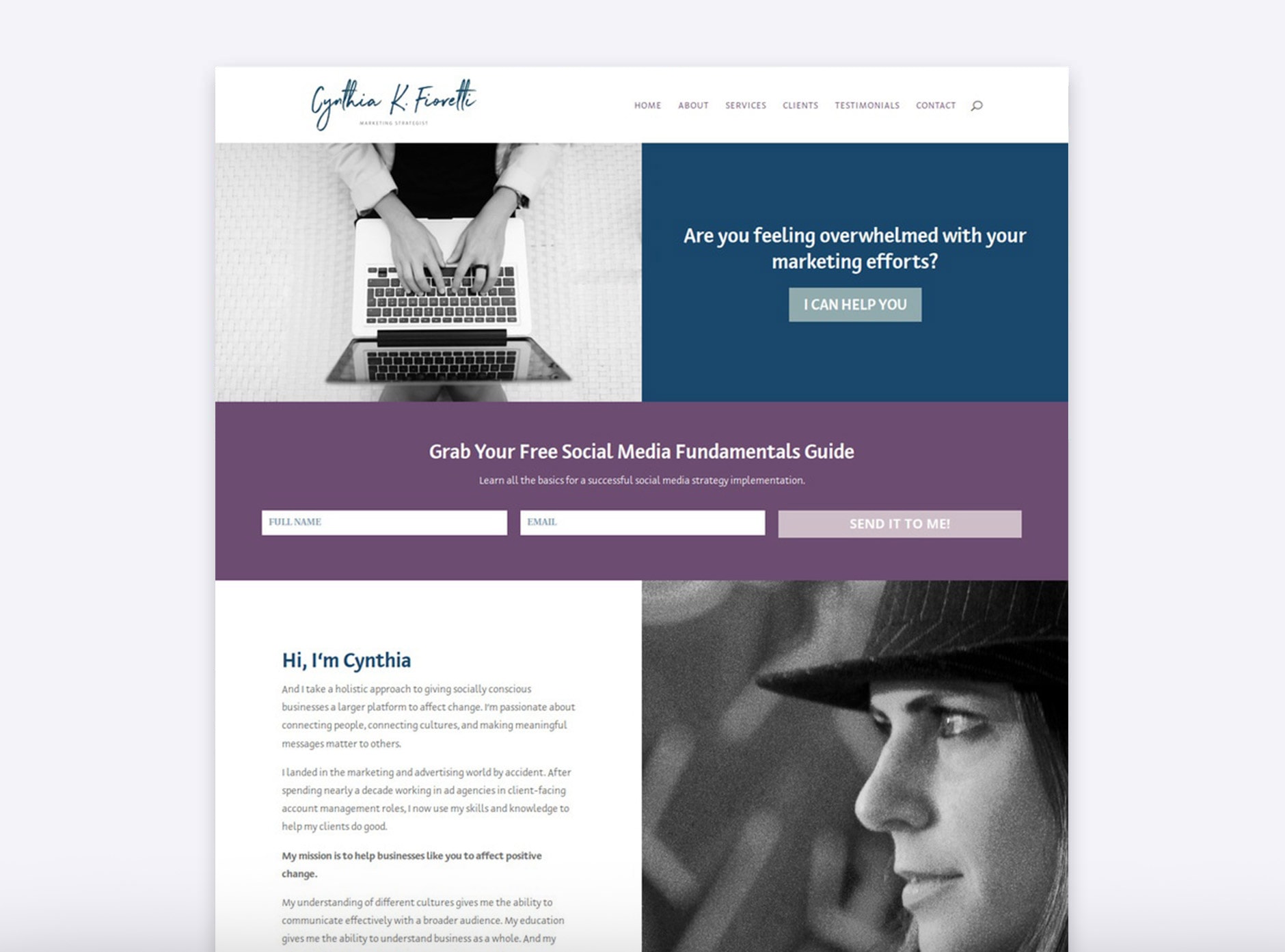 The biggest issue with the old site wasn't the design (which is subjective – you either like it or don't), it was the writing. During our chat Cynthia told me that she is "not a 'fun' writer", so I took the details about her services and carefully rebuilt them in her own natural voice. The result: her new website not only shares the value she provides clients, but also has her unique personality.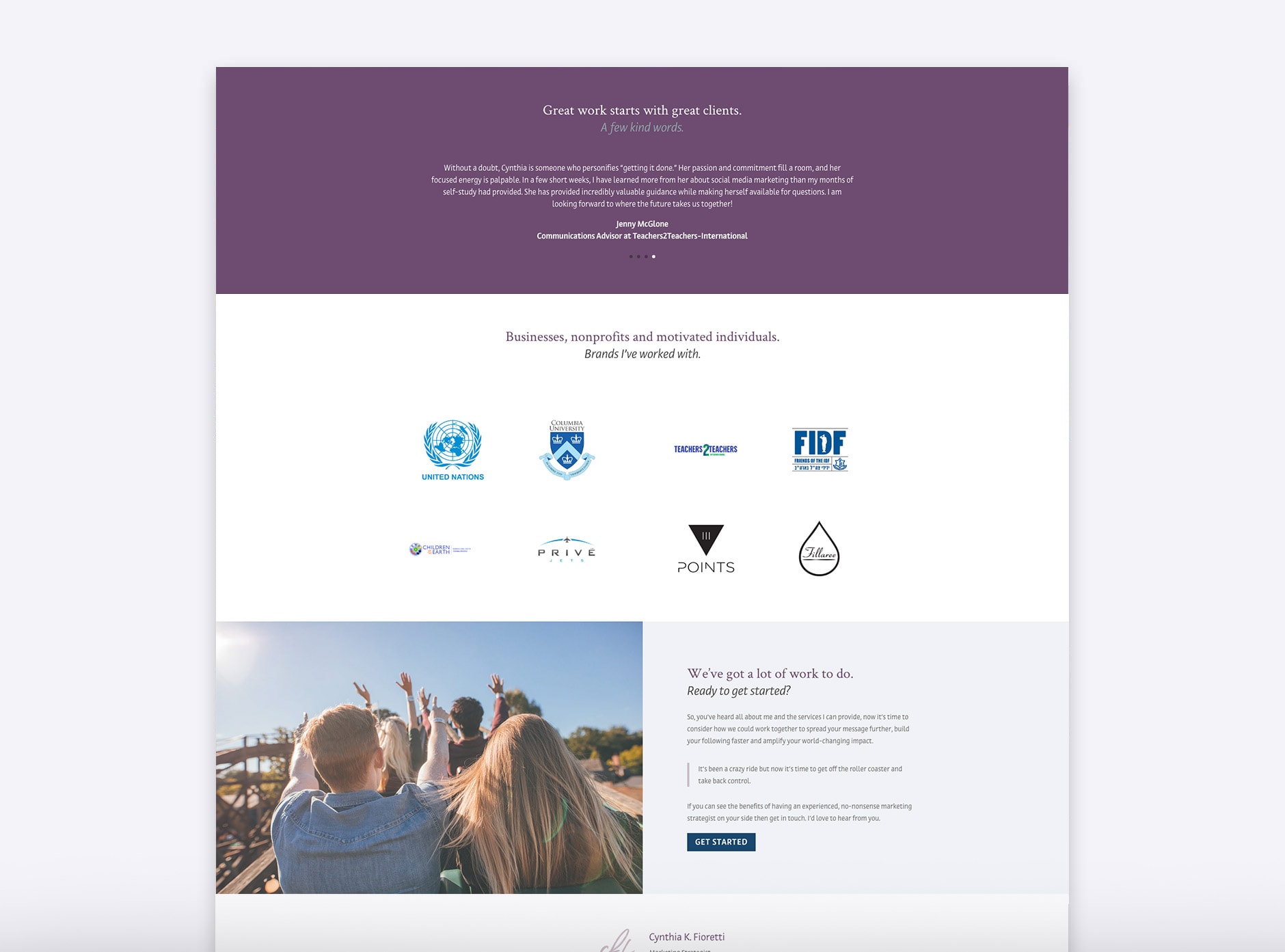 A Relatable Message
The new site required a concept that would connect with people on an emotional level – something the previous site was lacking. I created the analogy between marketing and a roller coaster; because anyone who has been involved with marketing has no doubt had their share of ups and downs. Cynthia offers a way to stop the ride and take control.
Custom Copy
A strong, clear message is essential, but delivering that message with personality is just as important. By just casually chatting to Cynthia via text I was able to quickly build up a profile of what makes her voice unique. I was then able to write custom copy that not only felt right to Cynthia, but that would also make potential clients feel like they knew her too.
A Cleaner Design
By removing the harsh blockiness of the previous site we allow more white space and room for the visitor to take it all in. Cynthia promises her clients a marketing experience that is simplified and stress-free, so it's only right that her website should echo these values too.
Less Intrusive Sign Up Form
Previously the sign up form on ckfio.com was placed directly in the centre of the screen when a visitor first lands on the page. It looked out of place, pushy and provided little value. Now though, the new form blends in with the design whist standing out to the visitor.
Let's make something great together.