Interior Design Alchemy is a newly formed design business setup by David Edenbrow. David has big plans for ID Alchemy but was being let down by his current website. He got in touch to have his site finished up.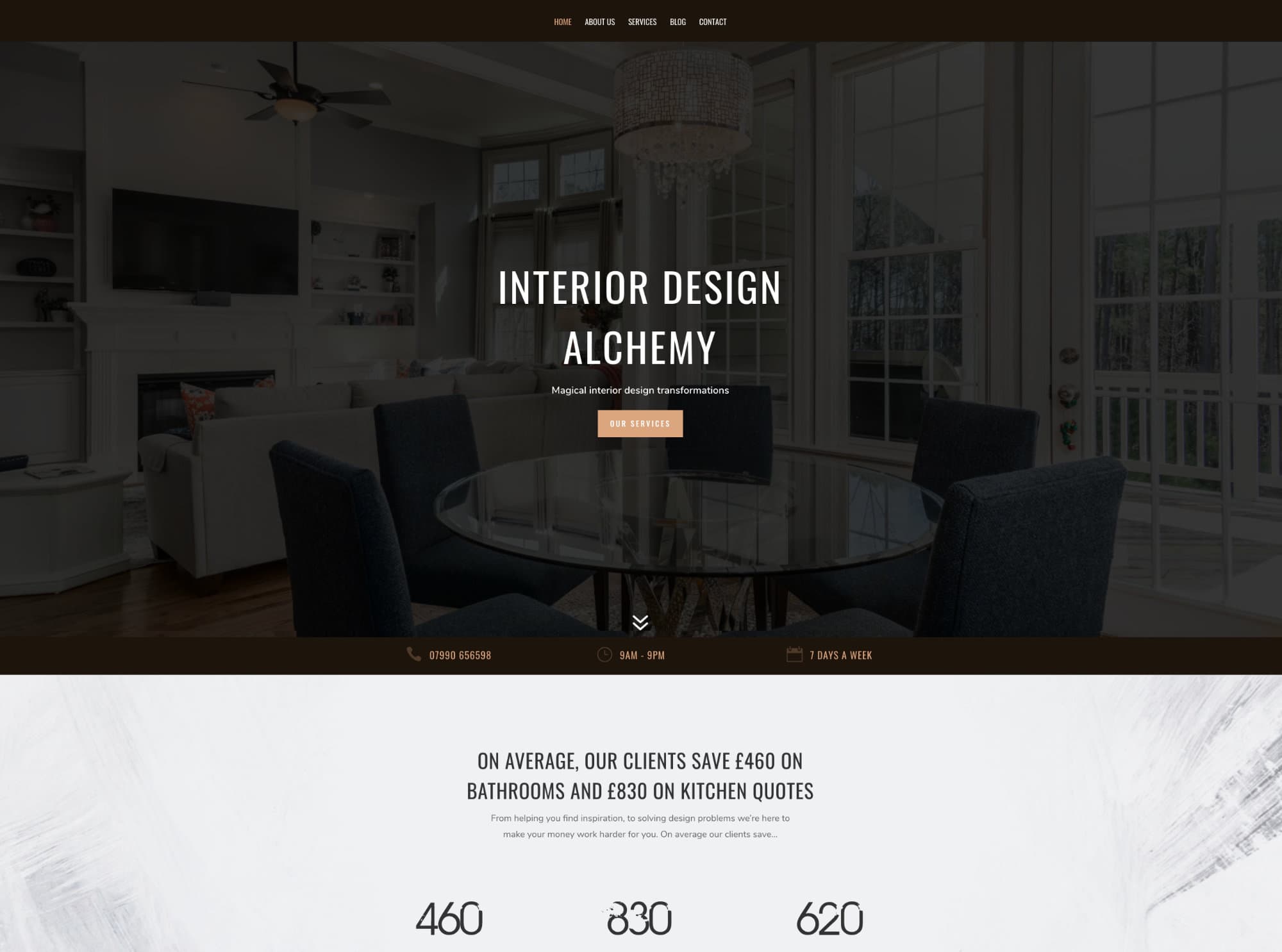 What David Was Looking For
Already working with a website design agency, David was feeling let down and frustrated with the results. What he needed was a website that was simple but professional, to start small and grow with his business.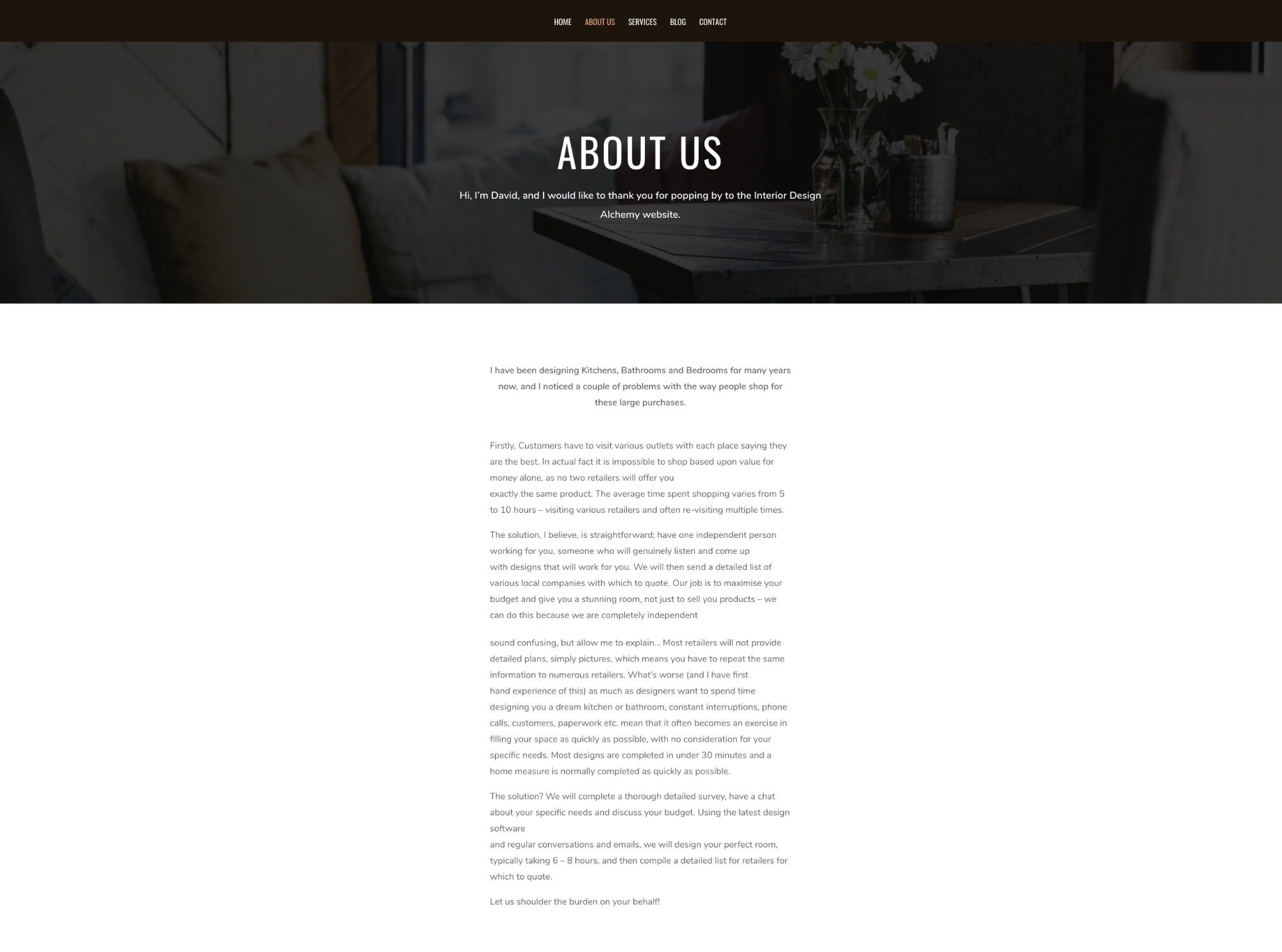 Unsatisfied with the progress and communication of his previous designers, David was left with a website that was a mix of unfinished ideas and pieces of content. Initially the plan was to tidy up the current site and align some items, however we decided that a complete, rapid redesign would yield the best results.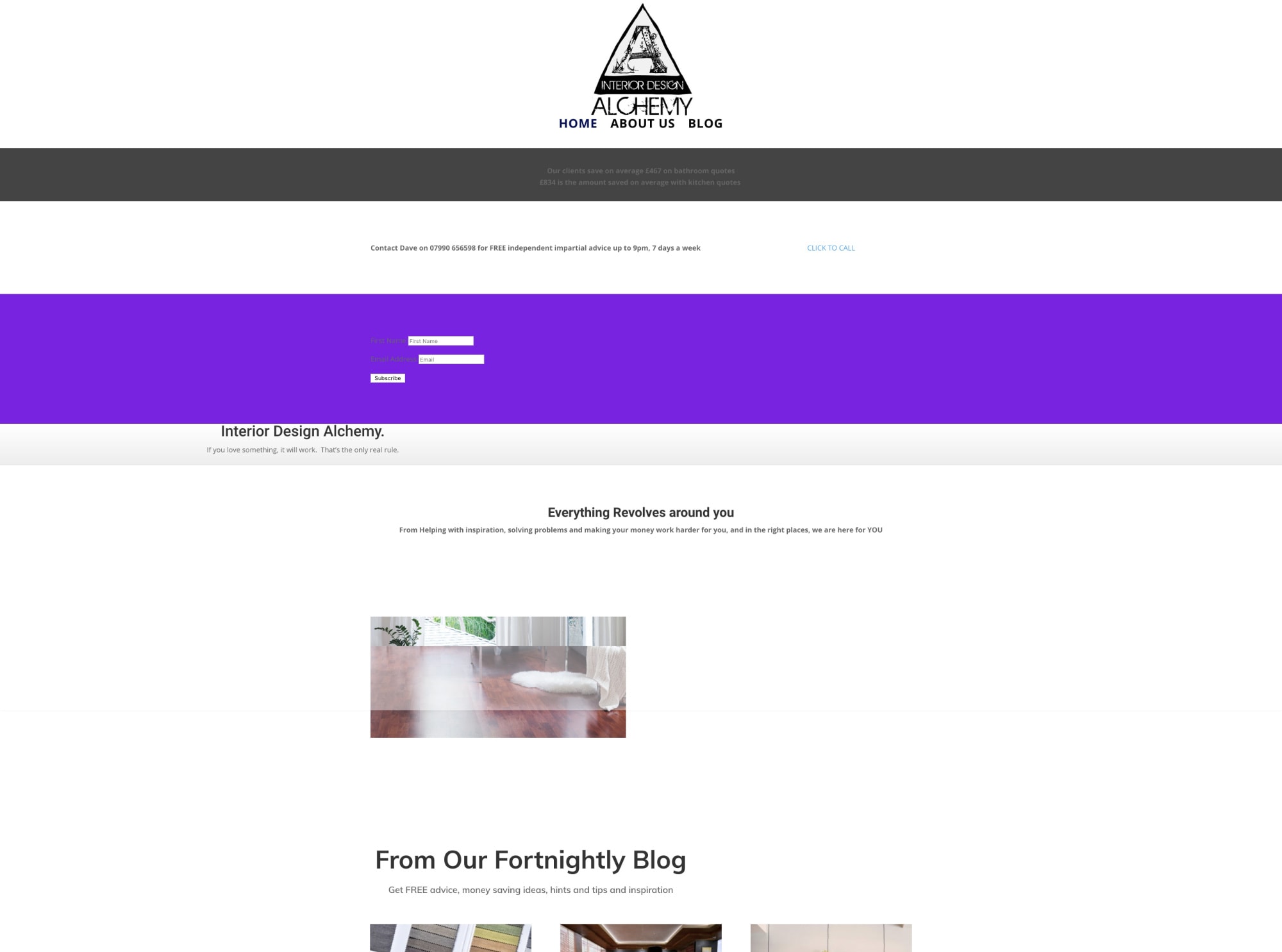 Delivered in record time, the new website is a clean and beautiful representation of David's business. Dark, bold, and with all of the important information easily accessible, David now has a website that not only look great, but is an asset to his business.

Let's make something great together.