On behalf of CKFIO we were tasked with redesigning and modernising their client's website. Delighting their client with an easy-to-use premium WordPress theme like Divi was just the beginning.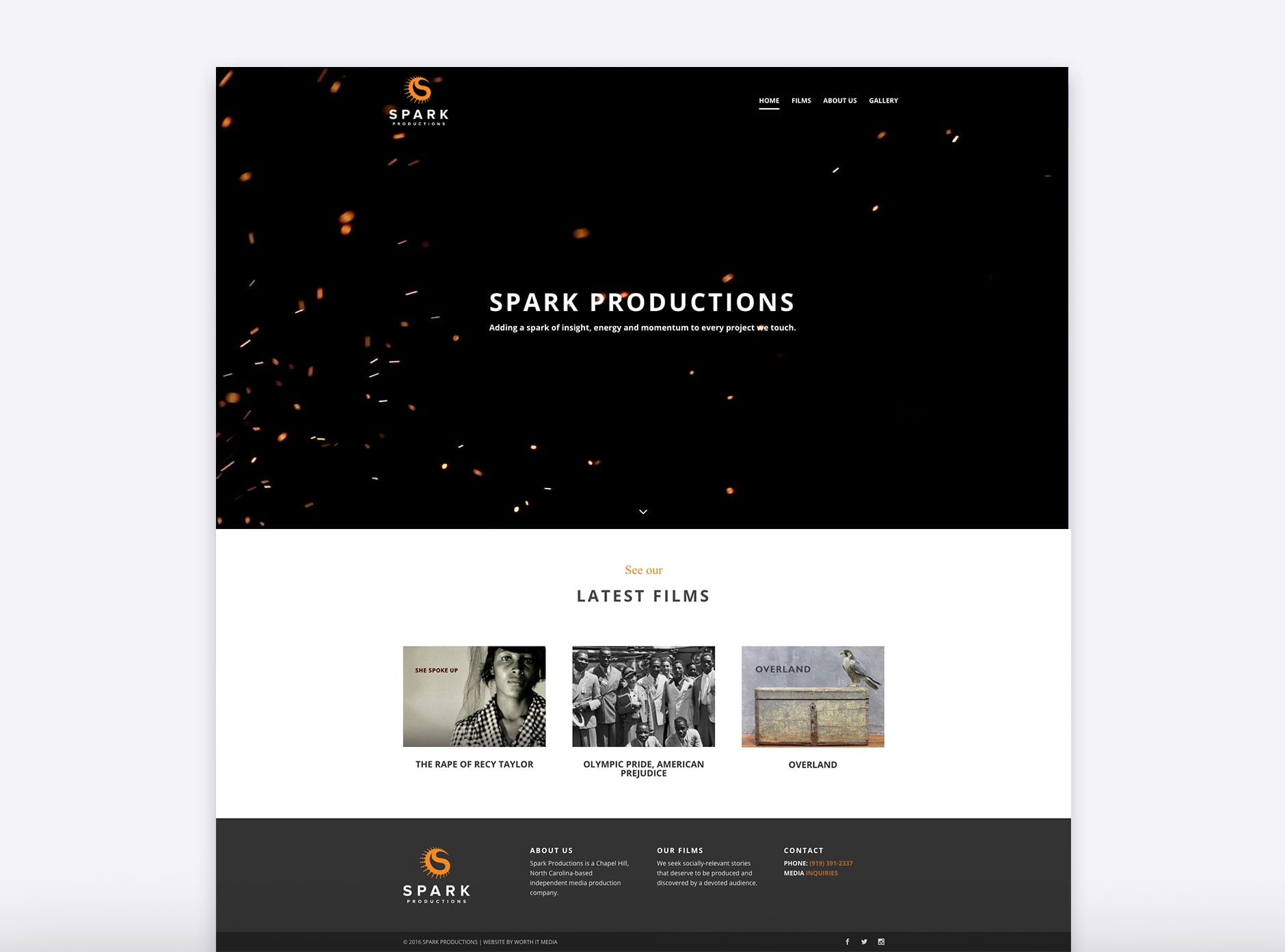 What They Were Looking For
Given complete creative freedom it was important that the site represented the agency, the designer and (most importantly) the client in a professional way. An attention to detail and consideration for user experience set the foundations for a cleaner, modern and beautifully simple website.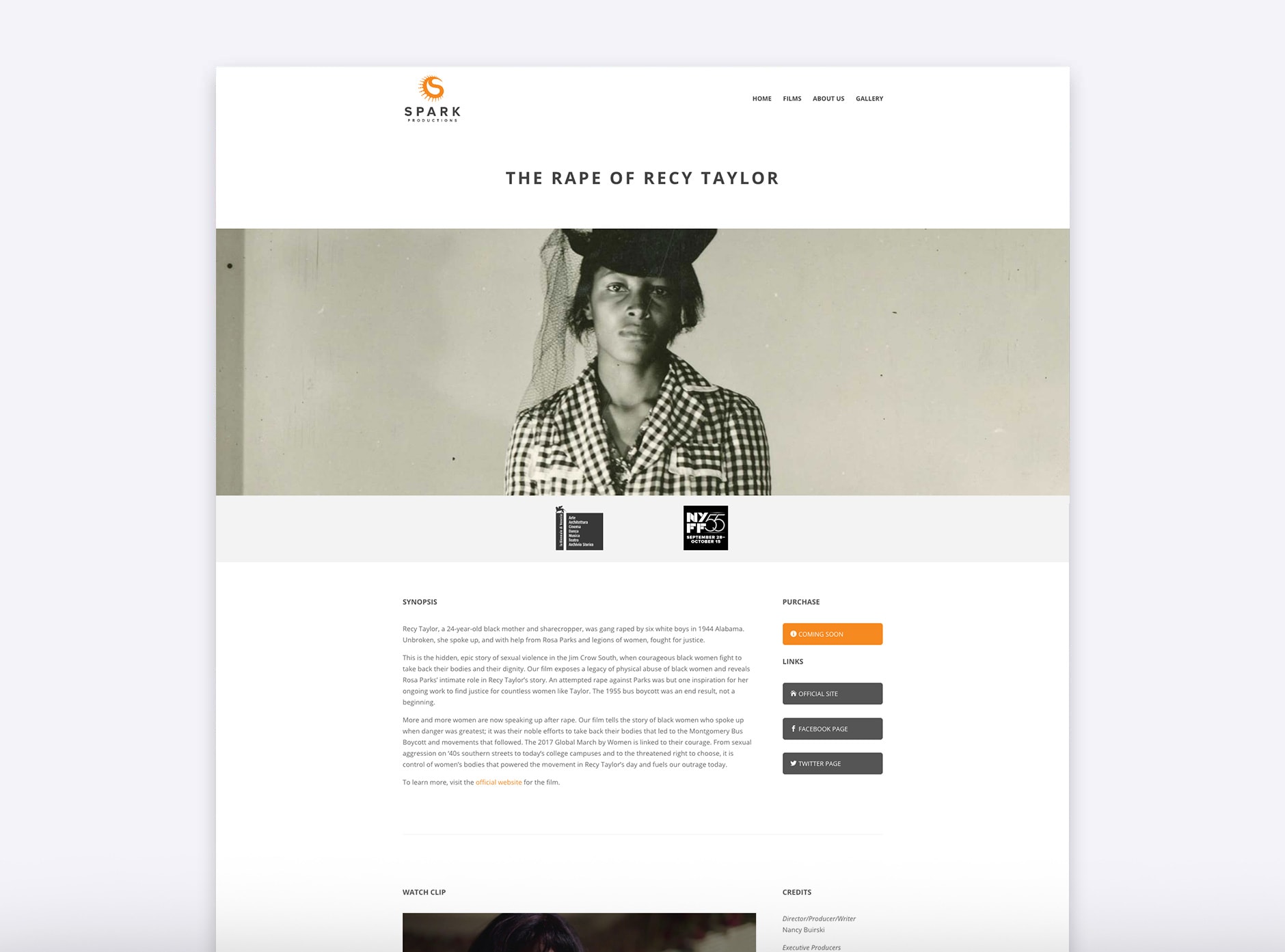 The old website was at one time ideal but had not aged well. Superfluous design touches and content with an unclear structure meant the impact of modernising the site would be remarkable.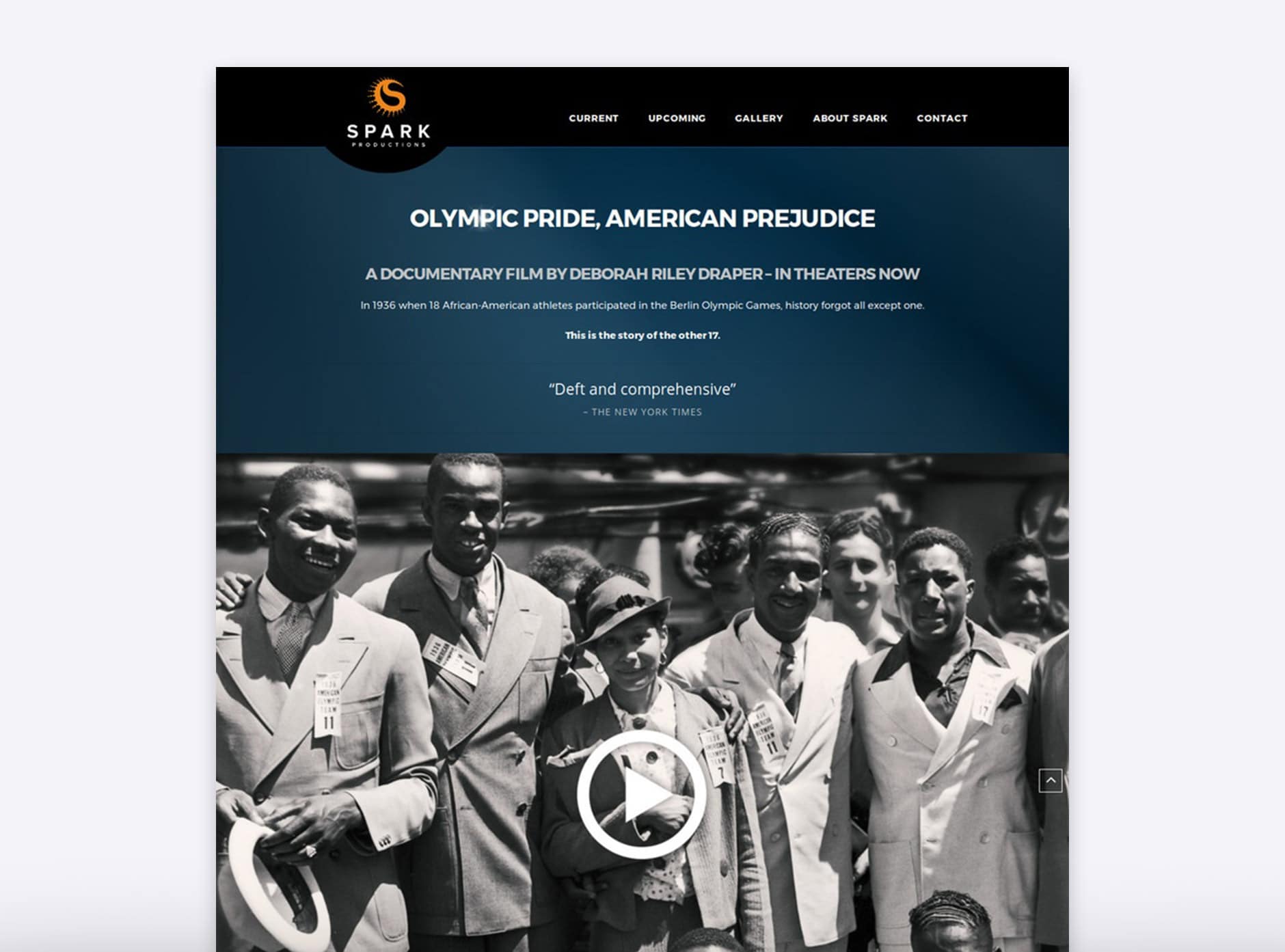 Open white-space, clean lines and pops of orange bring the Spark Productions website up to date and modernises not just their website, but their branding too. Every element has been carefully considered to allow visitors to find the information they need and experience the power of film.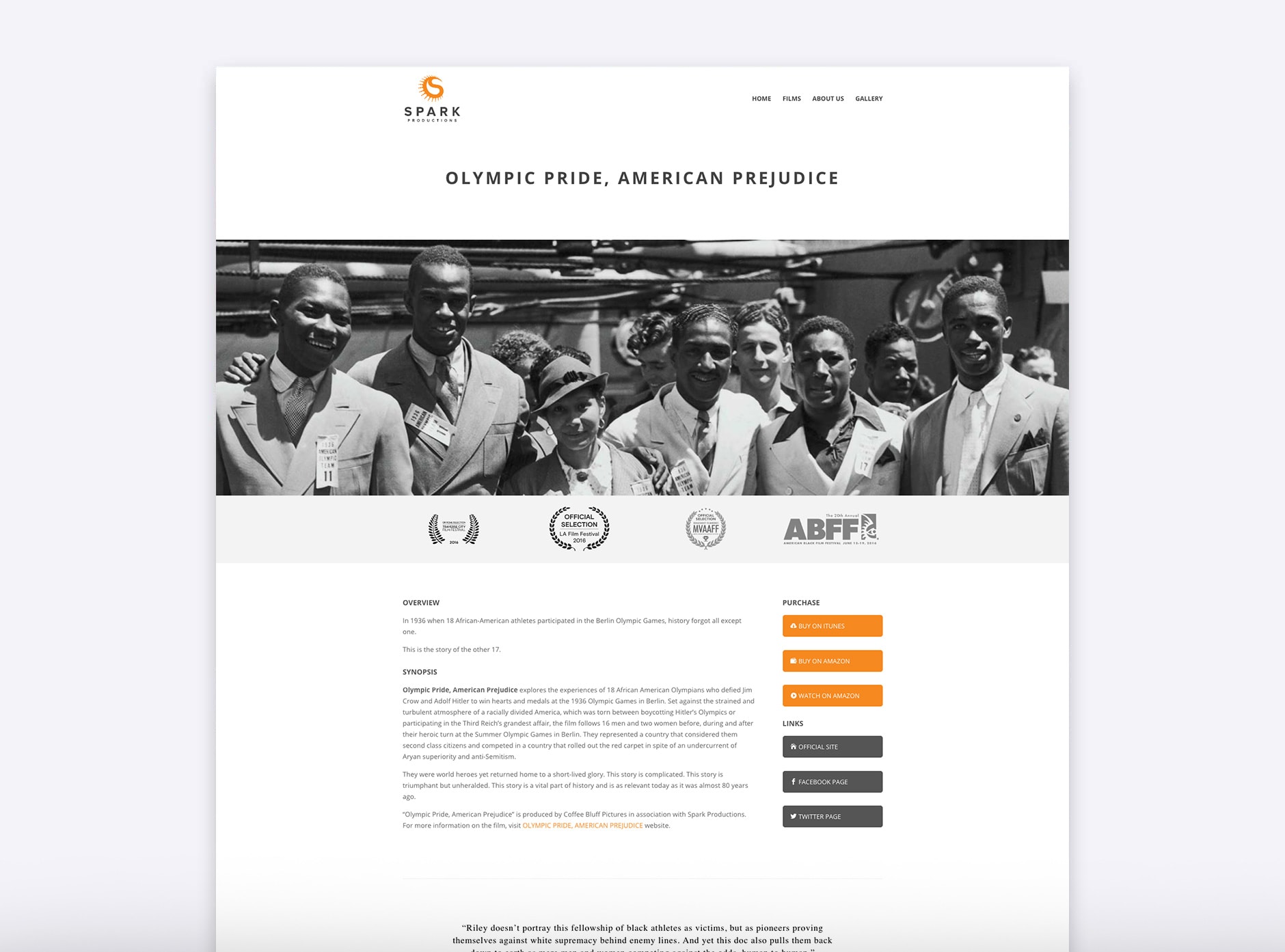 Same Great Branding, New Setting
The Spark Productions branding is bold and bright, but it felt washed out in the design style of the old site. By opening up the white-space for the new website we gave the branding room to breath and grow. The splashes of colours are now instantly recognisable across the site and not lost or seen as an afterthought.
Putting The 'Spark' In Spark Productions
With a name like 'Spark Productions' there is room for a lot of great visual imagery. By searching high and low for the perfect stock video and image resources the branding was strengthened in an engaging and interesting way.
Easy-To-Use, All The Time
The old Spark Productions website was built on an outdated, slightly modified WordPress theme. Now, the new website is built on the Divi premium theme framework and is easy-to-use, easy-to-update and receives regular updates. Ensuring that the Spark Productions website will look well and perform well into the future.
A Gallery For 'Grammers
Previously the website had a standard gallery which allowed the Spark Productions team to add new images, but the process was not very fast or intuitive. Now the Spark Production Instagram posts are included directly into the website so updating the gallery is now as simple as adding a new Instagram post.
Let's make something great together.