The Jungle Aid Foundation is a private charity based in Thailand that aims to support displaced people. I have worked closely with the Foundation since 2013 and have been trusted to continually refresh their website, branding and marketing resources. The foundation is one of several pro-rata clients that I am proud to support.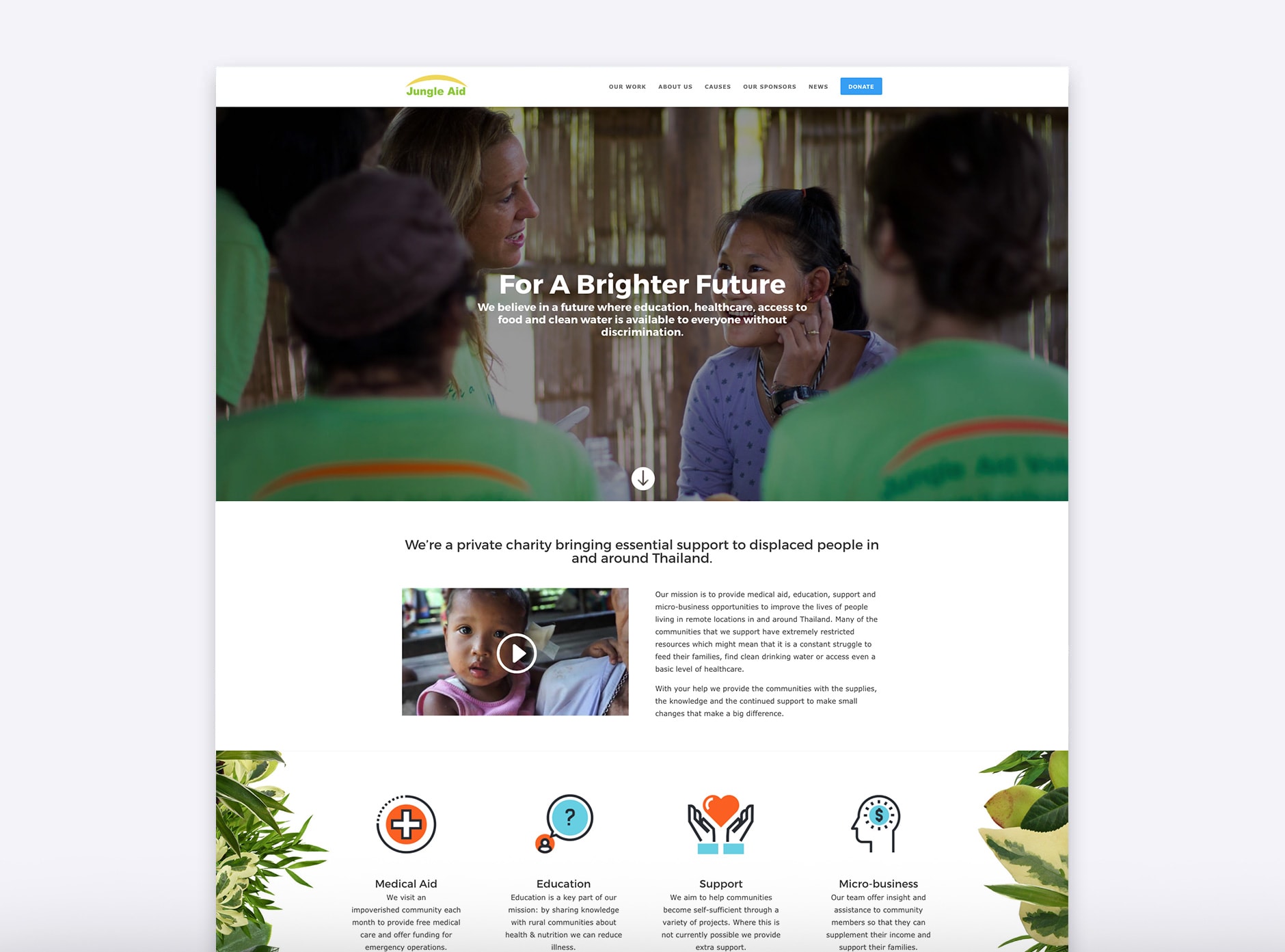 What Jungle Aid Were Looking For
As one of my oldest in-kind clients, redesigning and modernising the Jungle Aid web presence is always a great pleasure. With complete creative freedom I am able to develop the website so that it not only provides support but that it looks great too.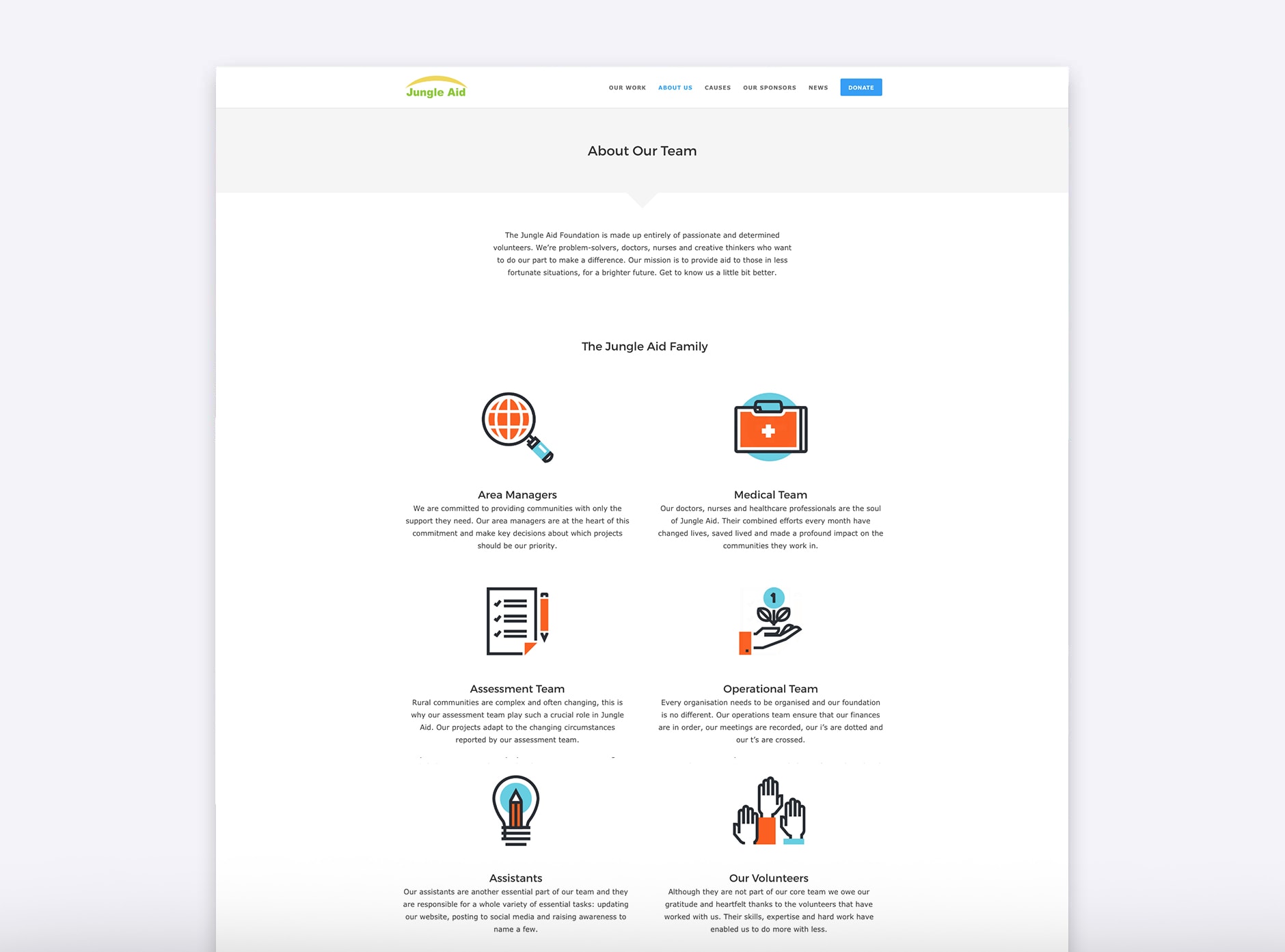 The Jungle Aid website has went through several complete redesigns before arriving at the current website design. Each iteration was a chance for Jungle Aid to modernise and refocus the purpose of their online presence.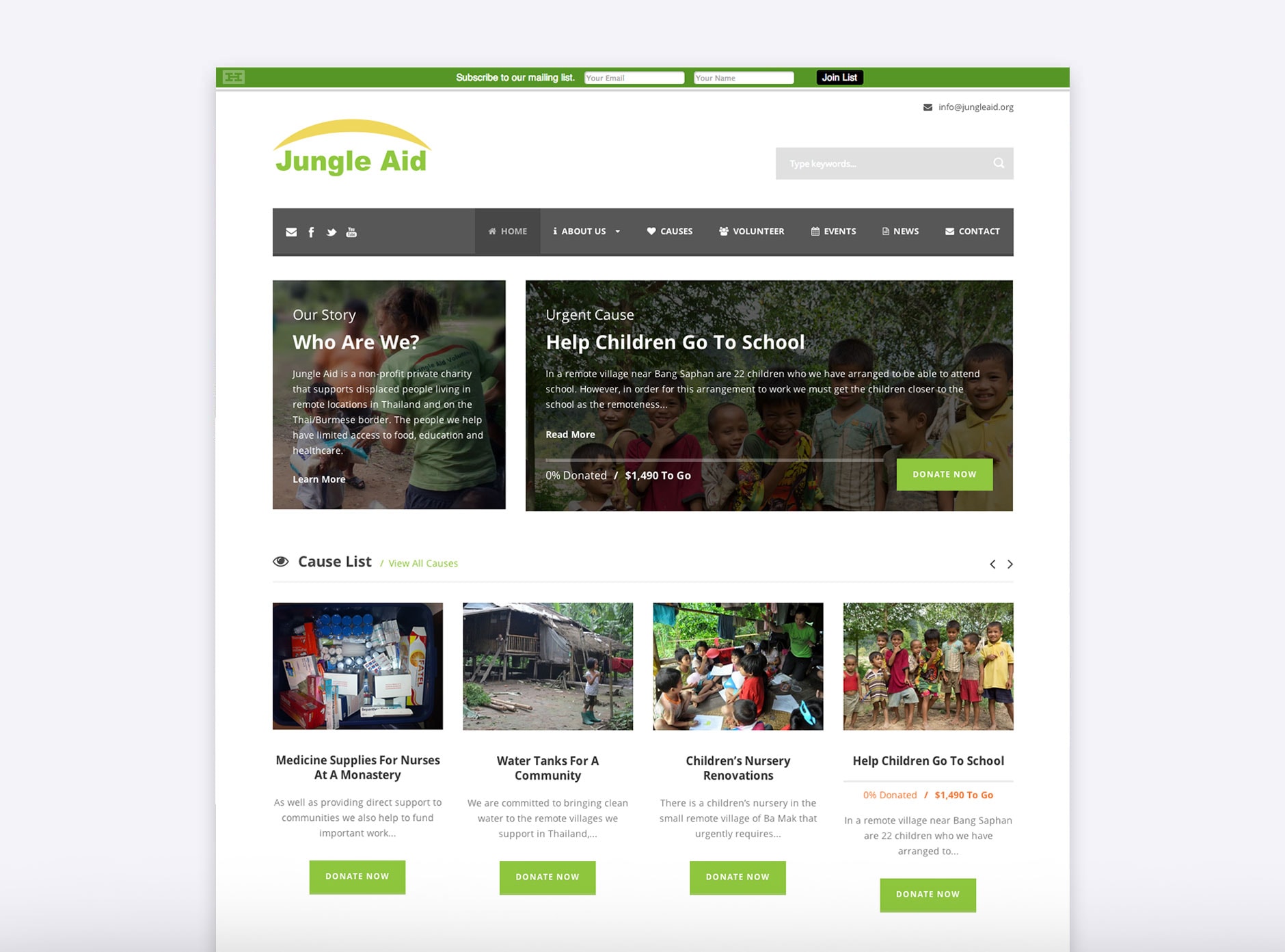 The new website is built with ease of use and storytelling in mind. Not only a portal to accept donations but a way to share the stories of the volunteers and the groups they support. Beautiful, full-width photography that was captured on location further help tell the story of the foundation and those it provides for.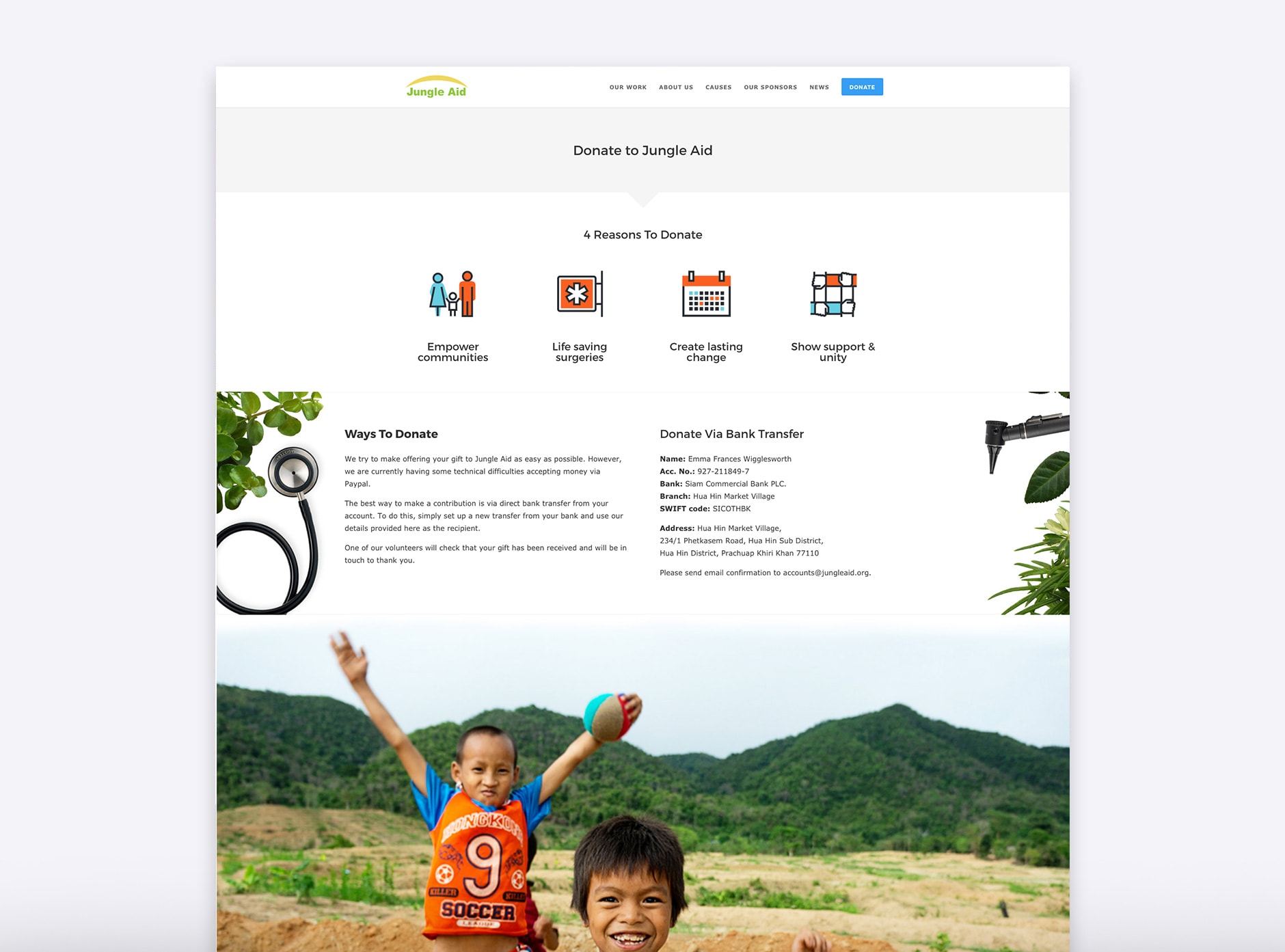 Refreshed Branding
When I first began working with Jungle Aid the foundation was in it's very early stages. There was a logo but no consistent design style, something which was important to implement. I refreshed the branding to be modern but simplistic and created the visual identity that would unify the various brand elements.
Real Images, Real People
Jungle Aid is a foundation by people for people, so it only felt right that these people should be featured and honoured. By continually working with the foundation and volunteering on their remote jungle medical clinics I was able to capture images on location to create a more personal visual experience.
Making The Complicated Simple
The issues that displaced people face are treacherous and complicated, but it was important that anyone could understand quickly what Jungle Aid represent, what they believe in and what they are doing to help. Making the complicated simple to get more people involved.
Easy To Manage, Build To Last
When I first started working with Jungle Aid WordPress websites weren't all that simple. We've come a long way since then and with the introduction of the Divi framework the Jungle Aid website is now not only easy to manage, it now also has a platform it can grow with.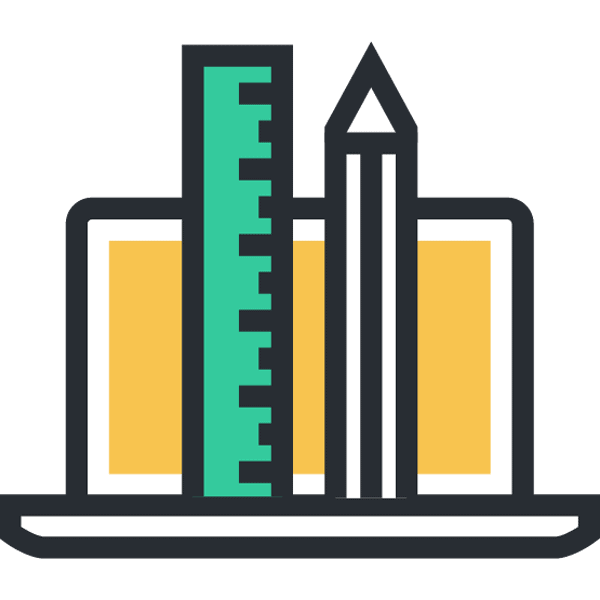 Website Design
Looking for a beautiful, easy to maintain website that help you connect with your audience? You've come to the right place.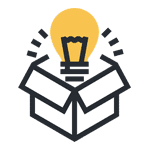 Divi Extensions
Give your website a low-cost makeover or add some exciting new functions, it's easy with these excellent Divi resources.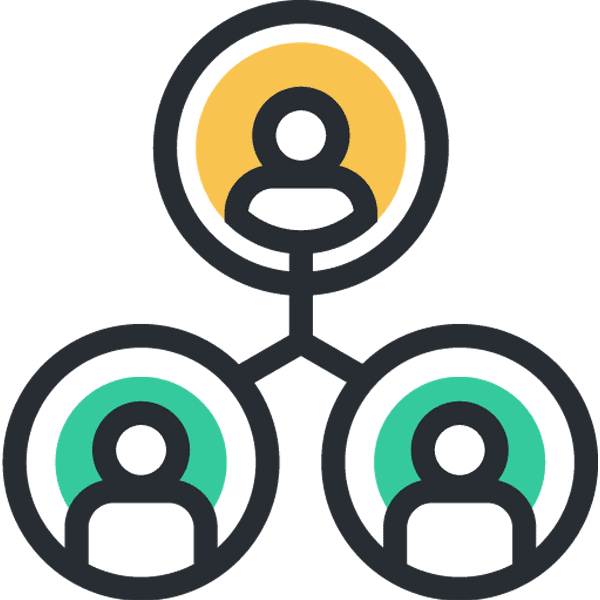 Collaborations
Searching for a forward-thinking, creative Divi designer to add to your agency? See how I can delight your clients.